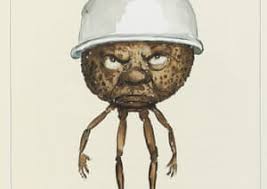 Posted by IanMuttonAdmin
On December 2, 2018
Luna Park
What's does Luna Park and Crows Nest have in common – a State Government hell bent on imposing development on our community. This week Luna Park.
Perhaps, 100 years ago, Norman Lindsay, when he penned The Magic Pudding, saw what was in store for Luna Park.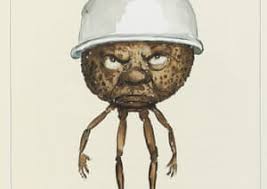 There's a Magic Pudding.
It's:
• Sydney's Luna Park;
• leased to a subsidiary of Brookfield Multiplex.
The magic is that, to make up for the bits of the Luna Park site that Brookfield Multiplex's Luna Park Sydney has "sold" off over the year, the NSW Government (Planning Minister Roberts and North Shore Member Wilson) is now pushing to change the law to:
• allow building on "parkland" within the Luna Park site – Lavender Green; and
• have planning controls removed by doing away with the need to seek development approval for rides, in some areas, up to 14 stories high when stationary.
The real magic is in how this is to be done.
Simple for a highly motivated Government focused on development and developers.
First clear the hurdle recently identified by the Land & Environment Court when it held the operator of Luna Park must comply with the planning laws of NSW, the laws that apply to the rest of us.
• Notably, the laws requiring anyone erecting a building (and that includes a structure like
rides) to seek and obtain Development Approval for the proposed building.
How to clear that hurdle? – simple. Fast track legislation with minimal community consultation that removes the need to apply for Development Approvals for rides as high as a 14-storey building when stationary.
That's what the NSW Government is doing.
As happened in The Magic Pudding, the judge, our Premier, simply ignores what her Government is doing and lets the developers govern the State.
This is the same Government that is masterminding the development of Crows Nest
– more on that next week.