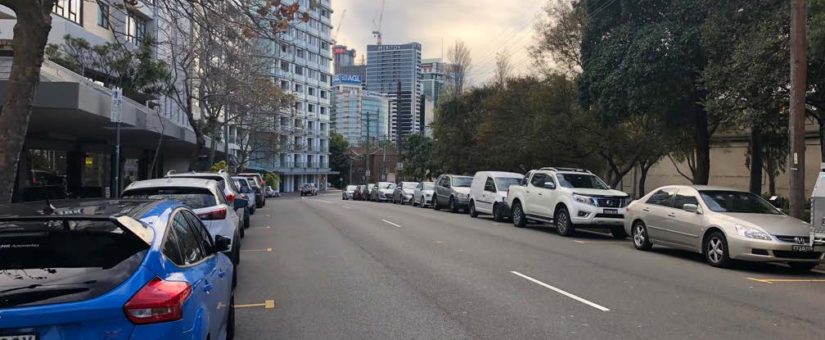 Posted by Ian Mutton
On June 26, 2018
Parking
There's a disconnect between Planning Rules and Reality of Finding a
Parking Spot
Why's it hard to find a parking spot in North Sydney's Council area?
Yes! Between 2011 and 2016 the number of:
dwellings increased by 1,763
resident with no cars decreased by 213
It's set to get worse.
The Government tells us to prepare for a 30% increase in population over the next 20 years.
Where to park those cars?
Our Council restricts the number of parking spaces for each studio/one bedroom apartment to 0.5 – that's right, ½
That restriction relieves developers of the cost burden of providing car spaces leaving owners to park on the streets.
Why?
Our Council wants to minimise reliance on private cars; to facilitate the use of
public transport, walking and cycling.
Policies detached from reality serve no good cause.
Try transporting kids around to sporting events in buses, on bikes and by foot.
Not everyone can use public transport to get to work and travel around with work.
What's needed? There's no "one" answer; what's needed in the short term:
Amend the policy (North Sydney DCP 2013) to require a minimum of one parking spot for every new home – no matter how small.
Give North Sydney Council area residents priority access to on street parking.
Adopt schemes that facilitate the orderly use of shared cars and bikes.