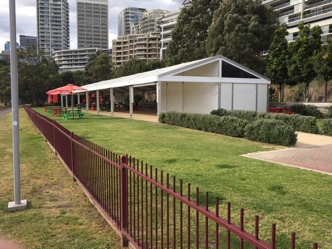 Posted by IanMuttonAdmin
On July 24, 2018
lavender bay, Lavender Green
Is there a plan to build on part of the rail line at Lavender Bay? Consider:
Heritage protection is given to the view of the harbour from Wendy's Secret Garden except over the rail line adjacent to Luna Park, Luna Park and Lavender Green.
Are we being softened up to accept buildings on Lavender Green? Consider:
Is the ban on any permanent buildings on Lavender Green circumvented by:

Laying permanent foundations in August 2017.
Building:

attached a building to the permanent foundations in August 2017;
detached and removed the building for a week in June 2018; and
returned and reattached the building to the permanent foundations a week later.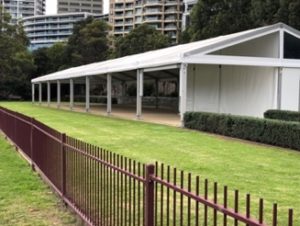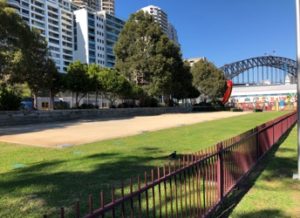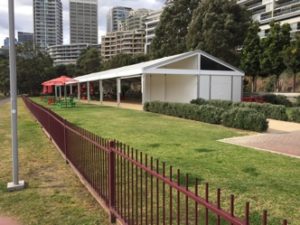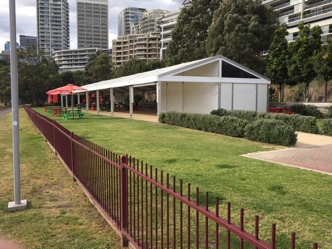 Why is the agreement between the Government and Luna Park kept secret? Consider:
the Government agrees with Luna Park to keep secret from our community the agreement it has with Luna Park.
Why the secrecy?
We asked our local member for a copy. She said "no" because it's "confidential".
Does she remember the Chief Justice of NSW saying with respect to agreements relating to Luna Park?
.. the public interest in the exposure of their contents outweighs upholding public interest immunity.