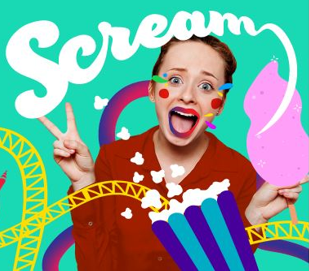 Posted by IanMuttonAdmin
On May 27, 2022
luna park noise
Noise levels at Luna Park are on the rise – what does this mean to our community – we asked Brookfield Asset Management (one of its subsidiaries operates Luna Park) for its thoughts given its present promotion.
Our letter
Mr J. Bruce Flatt
Chief Executive Officer
Brookfield Asset Management
Dear Mr Flatt
A few months ago on 10 February 2022 in your 2021 Annual Report, you wrote: "And do not hesitate to contact any of us should you have suggestions, questions, comments or ideas you wish to share."
Thank you for this invitation. In frustration at the lack of action by your Australian management, representatives and residents of Milsons Point and Lavender Bay, Sydney, are writing directly to you. The list of signatories supporting this letter is at the end.
Sydney's Luna Park is owned by an agency of the Government of New South Wales and is operated by a subsidiary of Brookfield with a 40-year lease starting in 2004. Luna Park shares prime harbour frontage on Lavender Bay with about 10,000 residents, and new high-impact rides are creating profound noise problems for thousands of your neighbours.
Our complaints are dismissed with platitudes and references to 'legal rights' while ignoring Brookfield's social and community obligations.
Quoting you in the 2020 Brookfield ESG Report:
"We believe that value creation and sustainable business practices are complementary goals. Throughout our operations, we are committed to practices that have a positive impact on the communities in which we operate."
(Source: 2020 ESG Report)
All parts of the Brookfield business must accept this principle. However, a subsidiary of Brookfield is demonstrating a disregard for this corporate commitment under the increasingly-important ESG obligations of asset managers around the world.
Long gone are the days when an asset manager can simply say " … but it's legal". In recent Australian cases such as Royal Commissions into banks, insurance companies and casinos and the outcries over Rio Tinto's trampling on aboriginal rights, we have seen companies suffer the consequences of executives thinking they are above the demands of the community.
During 2021, Luna Park increased the number and intensity of thrill rides on its northern side in what was supposed to be a low-impact section of the venue. In particular, three high-impact thrill rides are so noisy with screaming, music and announcements that they create a major disturbance to the social amenity around Lavender Bay.
There is little doubt the destruction of real estate values far outweighs any commercial gain by Brookfield. Owners are selling their apartments and realising large losses and tenants are complaining to agents now the full extent of the noise generated by the new rides is apparent.
As a global manager of other peoples' money, including the retirement savings of Australians, Brookfield is obliged to respect the communities in which it operates. Your policy says so. We are your neighbours, and for relatively minor gains, many of our outdoor spaces are unpleasant when Luna Park is open, while also forcing residents to close windows to keep out the noise.
We quote from another of your ESG reports:
"We must be good stewards of the assets and businesses within the communities in which we operate because our activities and collective success are invariably interwoven. We do this through managing the impact of our businesses on their local communities …"
Source: Brookfield ESG Report, 2019
The ESG Principles stated on page 11 of the 2020 Report under the heading, "Be good corporate citizens" includes:
"Ensure the interests, safety and well-being of the communities in which we operate are integrated into our business decisions."
The level of noise created by the new rides is a blatant infringement of the "well-being of the communities in which we operate" and further, we believe steps can be taken by Luna Park to manage this noise with relatively little commercial impact on Luna Park or Brookfield.
In 2020, Brookfield proudly became a signatory to the Principles for Responsible Investment (PRI), which represent a commitment to responsible investment and ESG best practices.
Deliberate marketing to encourage more noise
Luna Park management knows the long history of disputes with local residents over Luna Park noise, which in the past has led to rides being closed, compromising the viability of the venue. With this history, it is not only brazen of management to introduce high-impact rides in sensitive areas, but to explicitly promote them as a place to scream and add other noises (announcements, recorded music, concerts) is an affront to the local community. Some of your staff specifically encourage park attendees to make noise with announcements such as "I can't hear you" when the ride starts.
The Managing Director of Luna Park Sydney, Peter Hearne, contradicts his own marketing when he is quoted as saying,
"I'm not aware of people being encouraged to scream louder and I'd be very disappointed if that was happening."
In addition, at least one of the new rides makes loud chirping noises, and residents must listen to the faux-jolly announcements from ride attendants as well as music. Your guests should not need to be implored to have a good time. The recent extended hours of trading over Easter were particularly annoying.
Claims of 'complying with regulations' are disingenuous
In my two prior pieces of correspondence with Luna Park management and Brookfield, and in phone calls to Luna Park's Client Services, the responses conveniently fall back on legal obligations. This is an outdated way to manage an asset management business, as many companies facing social obligations – climate change, gender discrimination, environmental impact, modern slavery, food standards, aboriginal heritage – are finding. Businesses now lead governments in many ESG areas.
While Luna Park claims compliance with 'strict existing regulations' relating to noise, hearing specialists report that the 85db allowed under the Luna Park Site Amendment (Noise Control) Act 2005 is harmful to hearing. It is not a strict regulation, it allows unacceptable levels of noise to transmit around Lavender Bay. In addition, there are no noise limits on Luna Park for 10% of its operating time.
Furthermore, in October 2018, when Luna Park requested the NSW Minister for Planning to relax controls (against the wishes of local residents), the State Environmental Planning Policy (SEPP) specifically referred to low impact rides. The media release said:
"Ms Frame said the Department today opened its consultation on a proposed simpler pathway for approving low impact rides and amusements as exempt and complying developments under the State Environmental Planning Policy (State Significant Precincts)."
Then on 8 December 2018, Anthony Roberts, the Minister for Planning in NSW said Luna Park will be able to introduce new, low impact rides and amusements through a simpler planning pathway provided they continue to meet strict criteria.
In addition, before Luna Park successfully lobbied the New South Wales Government to pass regulations to increase noise and height limits, the Supreme Court had ruled that Luna Park should be subject to the usual planning controls which apply to all other landholders in NSW, including amusement parks, also apply to Luna Park (Justice Hodgson, Supreme Court, in Seidler and ORS v Luna Park Reserve Trust and Anor BC9505507 September 1995).
As far back as 1995, the noise from the newly-installed Big Dipper was a massive local issue and the community mounted an action aimed at securing compliance with general laws relating to noise. In that action, the presiding judge said:
"… I also accept that the area is now to a significant extent a residential area, and is becoming more so; and that it should not be assumed that Luna Park would be allowed to operate in ways that unreasonably interfere with the residential amenity of the area …"
Where to from here?
We recognise that due to the influence of Brookfield and Luna Park at various levels, these high-impact thrill rides are now installed and operating. In the first instance, therefore, we are asking Luna Park management to take steps to mitigate the noise and return some relative peace. It is bewildering that although management knows the adverse consequences for residents, Luna Park actually encourages people to make even more noise.
Steps that might reduce the impact on residents include (LP=Luna Park):
1. LP ceases to promote the venue using words such as 'scream' or 'shout' in any way.
2. LP minimises the sound level and length of ride announcements and stops staff encouraging noise.
3. LP ceases to play music, or turns down the volume substantially.
4. LP ceases to hold concerts in open space.
5. LP turns off the animation noises emitted from any rides.
6. LP stops taking photographs of patrons which encourages them to fling their arms in the air and scream.
7. LP installs signs asking patrons to respect neighbours and reduce the noise. Many entertainment venues in residential areas carry signs such as 'Please respect our neighbours'.
These changes could be reviewed with a Community Liaison Group before potentially more serious measures are taken such as restricting opening hours or the removal of the three thrill rides which are an infringement of the state legislation's low-impact ride intentions.
A state election is coming up in 2023. In the current Federal election, we are seeing how independent candidates threaten the major political parties if local people are sufficiently motivated. A lot has changed since Luna Park successfully lobbied governments to allow expansion of rides and noise limits.
Nobody is proposing Luna Park should close but we expect a good neighbour
Luna Park and its many heritage features are part of the fabric of Sydney Harbour. It would be far better for the community, and probably the commercial interests of Luna Park and Brookfield, if this area retained its lower-impact rides and heritage buildings and amenities and appealed to a wider audience.
For example, it could become a prestige, waterfront, restaurant, leisure, cultural and arts precinct, like Fisherman's Wharf in San Francisco. It could link the Sydney Harbour Bridge, the historic North Sydney Olympic Pool and the proposed pedestrian High Line along Lavender Bay to create a wonderful local and international tourist attraction. Facilities such as low-rise cinemas and theatres amid water features and art installations would make it a superb area where people could enjoy the attractions without disturbing the community.
Thanks for your time. The community looks forward to hearing from you directly.
Signatories
Graham Hand, local resident
Robert Stitt, Chair, Lavender Bay Precinct Committee
Julia Connor, Convenor, Milsons Point Community Group
Councillor Ian Mutton (Councillor of North Sydney Council)
Joan Street (long-time local resident who has engaged with Luna Park for 25 years)
Ian Curdie (long-time local resident, community coordinator for Wendy's Secret Garden at Lavender Bay, which is subject to a Government proposal to make donations tax-deductible to enhance its appearance and community access).