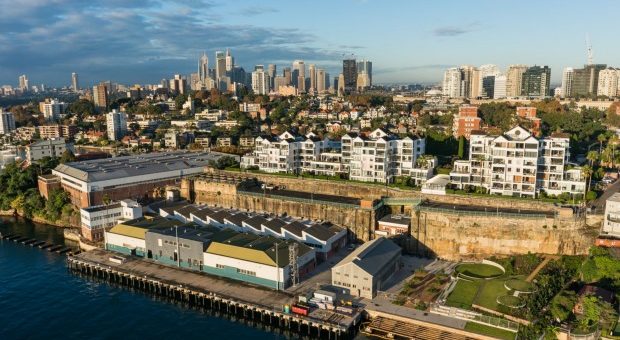 Posted by IanMuttonAdmin
On March 25, 2020
Parks
Are our Liberal Governments hell bent on the reindustrialisation of North Sydney and the destruction of parklands?
Two years ago, the State Government announced the dedication of $290m to gain more
green and open spaces.
Our Premier, Gladys Berejiklian, said that "people want more than jobs and infrastructure, they want livability".
Was she serious? Or was it just a good headline?
Overdevelopment is running rife across the State.
We have witnessed the chopping down of nine hectares of tree canopy for light rail, the destruction of some 7,000 trees for the WestConnex and the carving up of parks for motorways and stadiums.
Now the State Government is turning its attention to North Sydney.
State Government is planning to seize North Sydney's parks for its road tunnels.
The State Government is about to rip 2.8 hectares of parklands (Cammeray Golf Club and St Leonard's Park) for its flash road that will ultimately extend to the Northern
Beaches.
What the State Government is preparing to do is just criminal.
North Sydney is densely populated and has an acute shortage of parks.
The recent rampant overdevelopment of North Sydney has resulted in North Sydney becoming one of the most urbanised local government areas in Australia. It is one of the most densely populated with 550 people per hectare. Neighbouring Councils have significantly lower concentrations with Willoughby having 216 people per hectare and Mosman 170.
That shortage is about to get worse.
The State Government is telling us to prepare for:
• 37% increase in residents by 2036.
• most of our new residents will live in apartments – no backyards in which to
play.
As population increases, there is more pressure on our parks.
Insanity is about to be imposed.
To plan for a massive swing to apartment living and not plan for a corresponding increase in parks and sporting facilities is just insane.
Missed opportunities to add to North Sydney's parks.
Australian Governments, at both State and Federal level, like to brag about the purported 'liveability' of their capital cities. Regrettably rhetoric and reality are two very different things.
The Governments (State and Federal – they're all Liberal) are sitting on land, worse, they are seeking to commercialise land that could be turned over to parks and sporting facilities – think:
• HMAS Platypus – it could have been a 1-hectare magnificent harbourside park – now it's a commercial ghetto that can't even support a pop-up café.
• Sydney Harbour HighLine – 3 hectares of harbourside land stretching from Lavender Bay to Waverton. The State Government should hand it over to our Council instead of stalling.
• Waterhen – the Bay Road Waverton site should be revamped to open the cliff top overlooking the harbour to our community.
What's needed?
Our State and Federal Liberal Governments should now be combing their landholdings in North Sydney to see what can be turned over to parks and sporting activities.
Government should now take action to make the rhetoric "achieving walkable, livable, 30-minute cities" a reality.