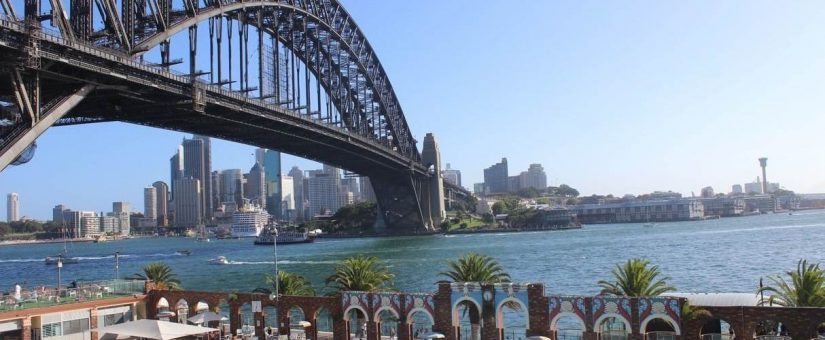 Posted by IanMuttonAdmin
On June 21, 2023
North Sydney's Olympic Pool. When will it be completed? How much will it cost?
Past newsletters dealing with the Olympic Pool are at –
https://www.ianmutton.com/2021/01/17/north-shore-community-newsletter-23-olympic-pool/
https://www.ianmutton.com/2022/10/17/newsletter-48-olympic-pool/
– it's time for an update.
Background
The decision was taken in 2020 to go ahead with the rebuild of the pool and grandstand – refurbishment was simply not a viable option.
The pool liner installed a decade ago to stop leaking was progressively failing.
The grandstand was suffering concrete cancer and had its capacity reduced because of safety fears.
The contract for the rebuild:
Is based on the Australian Standard AS4000-1997 Construction Contract modified for the rebuild project; and
was then put out to tender.
Significantly, the design risk was with Council.
The tender process was reported on by a probity advisor. The report was fulsome and complimentary.
In December 2021 it was reported to Councillors that:
The entire budget allocation, including the design phase, consultation, DA preparation, construction and an allowance for contingencies has increased from $57.9M to $63.9M.
The increase occurred after obtaining competitive tenders and adjusting for risk factors associated with construction on the edge of the harbour.
The contract was approved by Council in December 2020.
Date for completion. November 2022.
Cost. $63.9m.
The report to Council in October 2021 (at the last substantive meeting before the election) was comprehensive; it included details of all claims for (a) extension of time to complete and (b) variation (accepted and pending), as well as details of funds applied and scope changes.
Date for completion – March 2023.
Cost. Approved variations were reported at less than $200,000. Unapproved claims for variations (at values attributed by Council) were within the amount allowed for contingencies.
The present Council (with the exception of one Councillor) was elected on 4 December 2021.
In June 2022 it was reported that as at 23 May 2022:
Date for completion – July 2023.
Cost. The potential budget over run was reported at $8m.
In August 2022 it was reported:
Date for completion – December 2023.
Cost. The potential budget over run was reported at near $9m.
On 6 September 2022 it was reported to Councillors that the contractor had made a claim of $13m for variations without providing particulars. The broad basis for the claim was that appropriate technical construction documents had not been provided.
In October it was reported:
Date for completion – November 2023.
Cost. The potential budget over run was reported at near $20m.
On 10 October 2022 Council resolved to undertake an independent review of the Council's management of the project.
PricewaterhouseCoopers was engaged to undertake the review – it's made 16 "findings" and 33 recommendations (13 specific to the Pool Project). To my mind the most significant "findings" included:
There was a mismatch in the expectations between Council and some contractors.
The staff appointed to manage the contract had limited recent experience delivering projects of this type, size and complexity. An external Project Manager was appointed but removed from the project after the concept design phase.
The Governance structures/steering committee did not include an experienced technical expert/advisor to advise on challenges and mitigation opportunities.
The management practices were not at a level that could support effective decision making in a project of this complexity and scale and furthermore some of the risks and mitigations identified were not managed or implemented during delivery of the project.
The PricewaterhouseCoopers' recommendations are being implemented.
Want a better understanding of the issues? The report to Council included in the papers for the meeting held on 26 April 2023 is well worth reading – it's at https://www.northsydney.nsw.gov.au/ecm/download/document-10421217
In April 2023 it was reported to Council:
Date for completion – April 2024.
Cost. Variances to budget confirmed at $7.7m.

The potential budget over run was reported at between $25 and $30m with the scope expanded to include

consultants, contract works, works outside original scope such as fit outs and technology and costs associated with establishing operations for the pools, gym, creche, and kiosk and
sufficient contingency given the level of risk associated with the project.
The management of the project has gone forward in an environment where there has been:
2 Mayors,
3 General Managers and
3 Directors of the division responsible.
For a later time is a discussion on the extent to which:
delays have been caused by non-COVID related factors; and
increased costs have been driven by:

changes to scope (e.g. the decision of Council to fit out and operate facilities),
management issues and
actions of contractors.
The challenge for our Council is to ensure that claims for variations are assessed with the degree of rigour that ensures only those with merit are met.
Can we afford it?
Meeting the cost is well within the capacity of Council – it is beyond me why anyone would suggest otherwise. In the financial year ended 30 June 2022 Councils:
Income was $141m
Expenses were $118m
Operating result was $ 23m
Council owned commercial properties are valued at in excess of $57m.
Was it right to rebuild the pool?
Past Councils have given us St Leonards Oval, The Coal Loader and the North Sydney Olympic Pool. These are magnificent community assets. It's incumbent on us to preserve and prepare them for future generations.
Whatever else is to be said, there can be no doubt, Council is building a facility in the tradition of the pool built back in 1936 when it, as one of the venues for the Empire Games, showcased Australia – it was world class back in 1936 and it's about to be world class again.